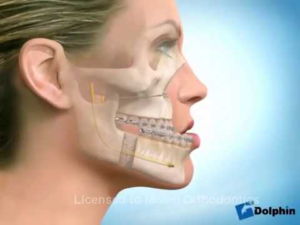 Jaw bones are the main structure of facial skeleton that have the biggest effect on the facial appearance as well as the functional and psychologic impact. Orthognatic jaw surgery is the surgery that deals with correction of dento-facial deformaties and occlusal deformaties related to the jaw bones. Those deformaties such as overgrowth or undergrowth or asymmetry of the jaws can be surgically corrected by performing a bone cut in one jaw or both and moving the bone to a new position to achieve better function and facial esthetics. It also include correction of prominent or short chin ( Genioplasty) . Orthognatic surgery results in dramatic cosmetic changes in the frontal and profile facial appearance .
All kinds of Orthognatic, reconstructive jaw surgeries are done as in hospital procedures under general anesthesia, the patient is usually discharged fro hospital after two days.
Other Congenital deformities such as Cleft lip and Cleft palate cases are admitted to hospital under general anesthesia and discharged on next day.
With our distinguished reputation  and high experience in Oral& Maxillofacial Surgery and Orthognatic jaw surgery we change faces and we change lives.