At SDC we take extra care of sterilization and infection control, which we consider as a top priority.
A special room for cleaning, sterilizing, and packing  the instruments is fully equipped with modern ultrasonic cleaning devices, sterile packing devices and modern class B German autoclave sterilizing machines, according to the highest standards of infection control that follow the American Dental Association recommendations.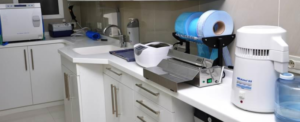 Our staff is well trained to apply and follow all the highest standard of cross infection control protocols.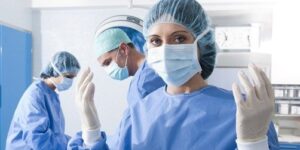 All our dental chairs, cabinets, and working surfaces are made of special bacteria resisting material according to international standards for easy and routine daily disinfecting protocols.
All handpieces, ,dental instruments, rotary files and drilling tips and burs are delivered to each clinic in a sterile packaging pouch. All plastic instruments are disposable instruments for single use.